Dierenarts gezelschapsdieren
| | |
| --- | --- |
| Functie: | Dierenarts gezelschapsdieren |
| Dienstverband: | Fulltime / Parttime |
| Ervaring: | Niet noodzakelijk |
| Vacaturenr: | 1516 |
As a Medical Consultant at IDEXX, your primary responsibility will be to consult with clients (vets) on the phone regarding interpretation of laboratory results, diagnostic testing and treatment options. A high level of importance is placed on quality, service, and timeliness.
Ask any of our veterinary professionals what their goal is and you will likely hear, "advancing the quality of veterinary medicine." With a strong focus on peer-to-peer education and developing relationships with our colleagues in practice, our medical consulting team works closely with our lines of business to ensure world-class products and services for veterinarians and their practices.
In This Role
You will consult with clients via phone and email regarding diagnostic testing, laboratory results (both reference laboratory and in-house testing), treatment options and management of medical cases. You will enter all information regarding consultations into the Customer Relationship Management System software.
You will learn about all the tests offered by IDEXX (reference labs and In-House diagnostic tests), specimen requirements, and clinical utility of each test and how to interpret results so that you can guide colleagues in practice regarding diagnostic testing.
You will maintain proficiency and continually develop medical knowledge base by self-study, attending scientific meetings, participation in internal continuing education, and maintaining familiarity with current literature.
You may be asked to develop and present CE seminars, presentations to clients or Reference Laboratory staff or other IDEXX staff.
You may be asked to prepare newsletter articles to be included in IDEXX newsletters; writing or reviewing laboratory diagnostic or service updates on new products or services; or prepare other marketing, sales or promotional material.
What You Will Need to Succeed
A degree to practice veterinary medicine in the Netherlands
Ideally be a diplomate with the European College of Veterinary Internal Medicine (DECVIM) or the American College of Veterinary Internal Medicine (DACVIM).
Individuals with extensive clinical experience or who are ECVIM or ACVIM board eligible are encouraged to apply
Fluent Dutch is required for this position. Most internal communication in the company is in English, so high level English is important
Ability to work independently and as part of a team
Good IT skills
Ability to sit and work on a computer for extended hours.
Location and hours
Full or part time remote employment in home office or on site in Hoofddorp
We accept full time and part time applications.
What We Offer
When you join IDEXX, you will find yourself in a challenging but exciting environment where you are given the opportunity to be yourself, innovate, and grow. We have so much to offer!
Once your training is complete, you will get full autonomy in your work and ample support when you need it.
You will join a successful team of people who are proud of the work they do and motivated by their unified purpose of helping others.
You will work with people who are inspiring, open, and the best in their operating space.
We believe in you - with a team of over 9,000 all over the globe, there are lots of opportunities for learning, personal growth, and career expansion.
You'll be part of a double-digit growth company in a quickly growing market and we are leading the way forward with innovative products, services, and a strong focus on our customers.
Our mission
We're proud of the work we do, because our work matters. Every role at IDEXX contributes to enhancing the health and wellbeing of pets, people, and livestock. With over 9,000 global team members, customers in over 175 countries, and a fast-growing industry - we're always looking for motivated and inspiring people to join us.
A significant portion of our growth is happening all across Europe and with growth comes opportunity! We offer competitive compensation, incentives, and benefits. Our company culture is built on our unified commitment to our mission and our offices are rich with a diversity of languages, cultures, and ways of working.
https://careers.idexx.com/us/en
Job ID: J-015583
---
IDEXX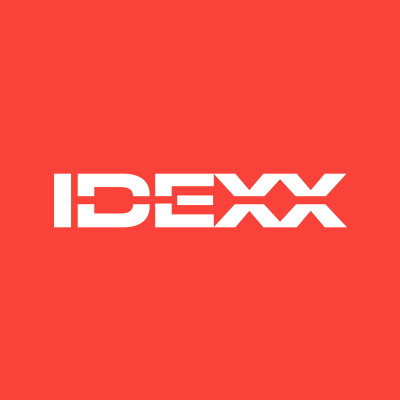 Soort bedrijf:
Gezelschapsdieren
Medewerkers:
Meer dan 50 personen
Contactpersoon:

Sibylle Thuere

Website:
bekijk website
SBB Leerbedrijf:
Nee
Adres:

Scorpius 60 Building F

Nederland
Solliciteren?
Login met je Mijn VetJobs account
---
Account aanmaken bij Mijn VetJobs
Binnen een paar minuten klaar om te solliciteren of een vacature te plaatsen.